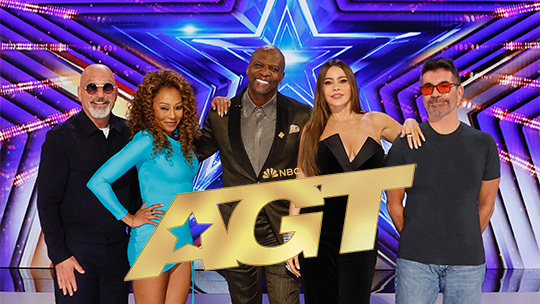 America's Got Talent is traveling to New Orleans and you can be in the studio audience!
This is during the audition times so you can get to watch the acts as they apply! (you can't audition while there- LOL!)
Tickets are FREE and can be requested HERE
MORE INFO BELOW:
DATES AND TIMES:
Monday, March 4 - NOON and 5 PM (I have tickets for the 5 pm show this day!)
Tuesday, March 5 - NOON AND 5 PM
Wednesday, March 6 - NOON AND 5 PM
This taping is at The Lakefront Arena in New Orleans.
The minimum age to attend is 14
. This is a ticket to be in the audience for a taping of America's Got Talent. This is not an opportunity to audition.
You can get (4) tickets per email address.
You can request tickets - and print them right away - or send them to your email address and print them later!