YEAH! Starbucks is offering a HALF PRICE gift card deal - for $5 you get a $10 e-gift card...you basically just doubled your coffee money!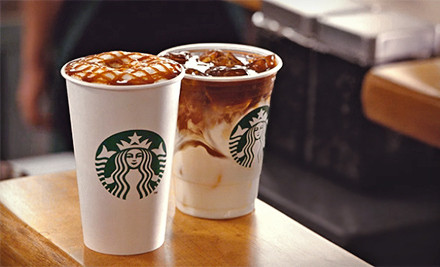 Click here to get yours
- hurry as over 100,000 have already been purchased!
Limit of 1 per account. BUT if your husband decided this deal was so good that he wanted one too (WINK WINK!) he can
open a new account here
All you coffee lovers can thank me later!