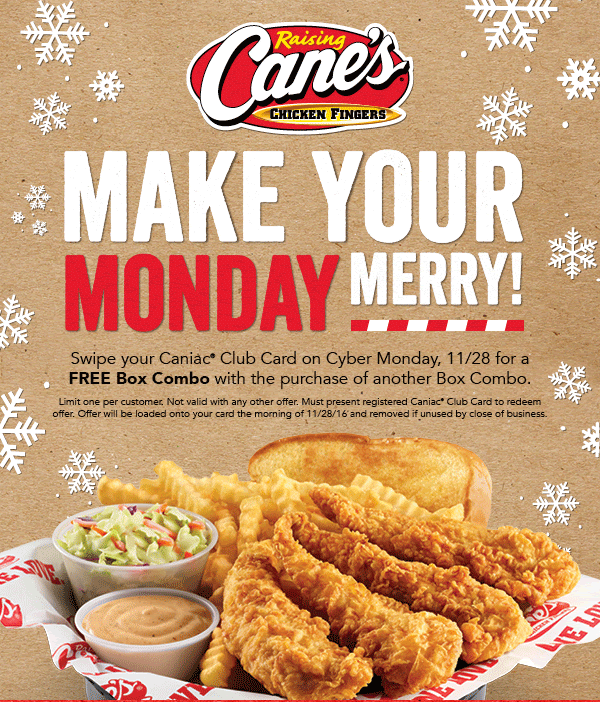 Raising Canes - Buy one get one FREE Box Combo on Monday 11/28 only for Caniac Club members!
BOGO offer will be automatically uploaded to your Caniac card - If you don't have one, stop in any Raising Cane's location TODAY and ask for one (it's FREE) and get it registered to be eligible for offers like this one!
While you are there, grab a few gift cards and get a freebie gift card with purchase!
Want to know all the FREE (or close to it) events/activities
OR Get all the SCOOP on the deals I post FIRST -
********************************************
If you like these deals, make sure to like

TIFFS DEALS

on facebook for more great deals!
This post may contain affiliate links