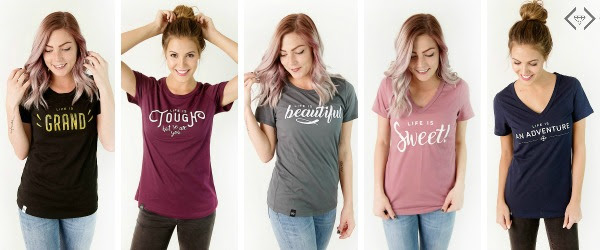 Fall is officially here, and we've officially hit our favorite weekend
of
the month with Fashion Friday Story!
We love the message that life is what you make it.
This weekend, the code is
LIFEIS1
and it will make our NEW Life Is Tees
$15.95
, with FREE SHIPPING! The code is good
Friday, 9/23 -

Sunday, 9/25
.
Click Here to Start Shopping Now:
Fashion Friday Story - 9/23/16 - Life Is Tees for $15.95 + FREE SHIPPING w/code LIFEIS1
For me, I chose LIFE IS SWEET! It is a cute pink Vneck and how can you not be SWEET around someone wearing this shirt?
When my Life Is package arrived, it was the pick-me-up that I really needed - Honestly, I could have used LIFE IS TOUGH or LIFE IS AN ADVENTURE that same day. But how appropriate that SWEETness came in the form of my mailbox!
If you asked me to describe my life, I honestly would have never said "SWEET!" but this shirt represents to me another viewpoint and how I can simply
make life a little SWEETER everyday
:
Sweet with Sugar - Ok hear me out - I have a box of expensive chocolates on my desk at work. When I am stressed or having a bad day, opening that box and eating just one piece can change my attitude (and my waistline, but that part is not important!)
Sweet with Kindness - Something that takes little to no effort it to just be kind...say something nice to someone, open a door, pay it forward!
Sweet with Time - Offer your time to someone in need of a little help - It takes a Village so be a part of one! Volunteer for charity, donate your skills to someone who needs a helping hand and can't afford to pay, sit and listen to your kids tell a story about a video game that makes no sense to you, but means the world to them. Give a little of your precious time to make someone else's day a little more precious!
Sweet with Life - Try to focus a little less on all the complications of daily life and a little more on how to make it a little sweeter...not only for you, but for those around you - A Little SWEETNESS can go a long way!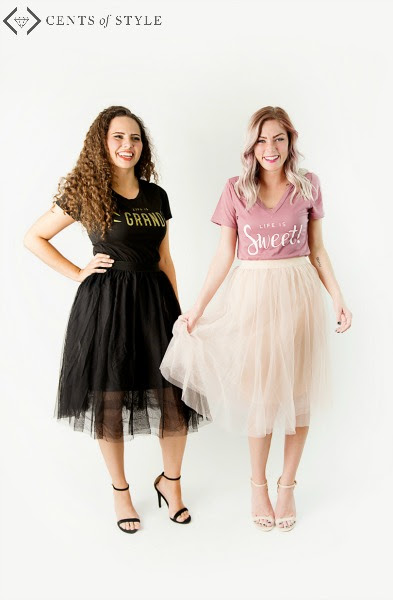 Tiff's Deals received complimentary products in exchange for this blog post. All opinions are 100% my own.
********************************
Want to know all the FREE (or close to it) events/activities
OR Get all the SCOOP on the deals I post FIRST -
********************************************
If you like these deals, make sure to like

TIFFS DEALS

on facebook for more great deals!
This post may contain affiliate links